SERVICES: On Location Commercial | Private | Bridal Hair Styling and Creative Artistry Services.
MISSION: Beauty is more than what you see in front of you and whether you are getting your hair or your makeup done, our goal is to make sure you see the beauty within on the outside. We aim for perfection in any situation, both in private and commercial settings. Professionalism and safe sanitary practices are something we take great pride in. Our mission is to make every creative project come to light, every bride feel as beautiful as the love she feels and for everyone else to feel as glamorous on the outside as they feel on the inside.
ABOUT US: Hairspray Revolution is an on location | mobile hair styling company in the Northwest Indiana, Chicago, Surrounding South/ Southwest Suburbs, and Southwest Michigan areas. We specialize in beauty, bridal and creative hair artistry for weddings, private events, photography and video.
HISTORY: Hairspray Revolution was founded in 2007, by lead stylist, Suzy Galazka. 15 years ago Suzy started her love for the beauty & wellness industry by moving to the West Coast, where she completed her education in Massage Therapy with a focus on Eastern Modalities. Following that, she continued on with her education and mentoring, not only in the hair and makeup industries, but also in the art and design world. She spent over 10 years as an art director/designer, while still working as a hair and makeup artist. Nowadays, she embraces and loves every moment styling hair & wigs, creative projects and running Hairspray Revolution.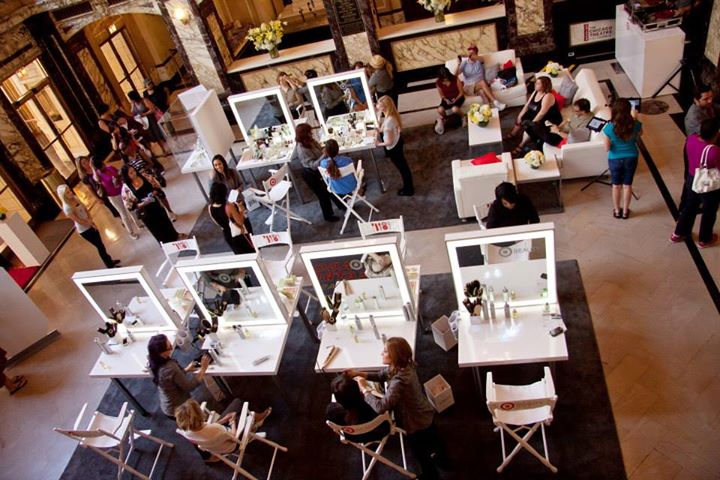 CLIENT LIST:
Suzy has had the pleasure of having her styling work shown in and or has worked with the following companies:
Target
Time Out Chicago
International Beethoven Festival
Steadfast Brand
Hanae Mori Parfums
Umberto Beverly Hills
Vogue Italia
Phillip Lim
Spike TV
Dark Beauty Magazine
Ink Fashion Magazine
Tattoo Revue Magazine
Freque Magazine
Skin & Ink Magazine
Tattoos for Men Magazine
Iki Magazine
Freque Magazine
Check out our Gallery to view some of Suzy's published work.